Showroom Transport will proudly arrange the transport of your ATV.
We ship to and from all locations in the mainland USA.
We do NOT require you to drain the fluids. Our carriers are set up to move your ATV.
We ship most types of All Terrain Vehicles: Including: UTV's, Dirt Bike shipping, Snow Mobile Shipping. 4x4 shipping. SUV shipping.
You will receive a shipping coupon immediately after you fill out quote form below!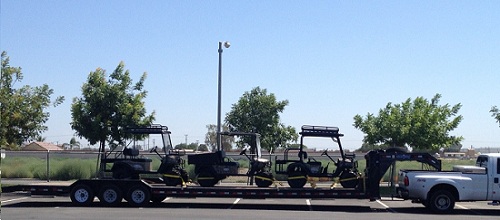 Showroom Transport is licensed with the Federal Government, Insured and Bonded.

We invite you to talk to a sales representative, available 24 hours a day.
Are you in a rush for a quote? We can call you NOW to give you a FREE ATV shipping quote!
Just PUSH the Ring Me Button Below and you will receive a call from us.
Just pick up your phone when it rings and wait until a representative answers the phone.